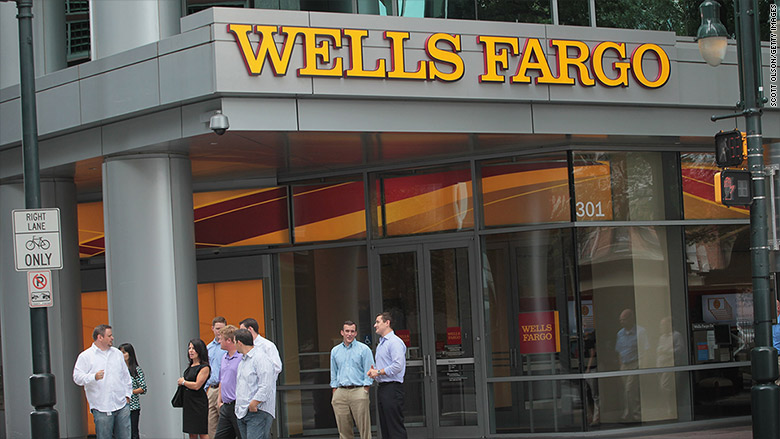 Another U.S. bank is now offering a low down payment mortgage.
Wells Fargo introduced the yourFirstMortgage program Thursday that offers home loans for up to $417,000 with down payments as little as 3%.
The San Francisco-based bank said the program is aimed at helping low- and moderate-income people and first-time buyers become homeowners.
The past few years have been a tough market for real estate buyers. Low inventory has pushed home prices up in many areas of the country, and lending standards have remained tight in the wake of the housing crash.
Applicants will still need good credit — a FICO score of at least 620 — to be eligible for the loan. But the bank will allow slightly higher debt loads than a typical conventional loan would allow. That means the loans will not be backed by the Federal Housing Administration.
Wells Fargo is also being more flexible with the income and credit requirements under the new program. It will take into account nontraditional sources of credit like rent and utility bill payments to help establish credit history, and will consider income from other household members and renters.
Buyers who put less than 10% down can also snag a 1/8-percent cut to their interest rate if they're willing to take a homebuyer education class before closing.
Because borrowers are putting down less than 20%, they'll have to pay private mortgage insurance, but can choose to either have it wrapped into the loan or pay it monthly until the loan-to-value falls below 80%.
Related: How to buy a home without a 20% down payment
The bank said its new loan program offers more flexibility than other conventional loan options with low down payments.
"Those ideas are all really well intentioned, but they have the impact of not serving that customer base," said Joe Rogers, executive vice president, Wells Fargo (WFC) Home Mortgage.
In February, Bank of America (BAC) announced a similar loan program that offered conventional mortgages with 3% down payments.