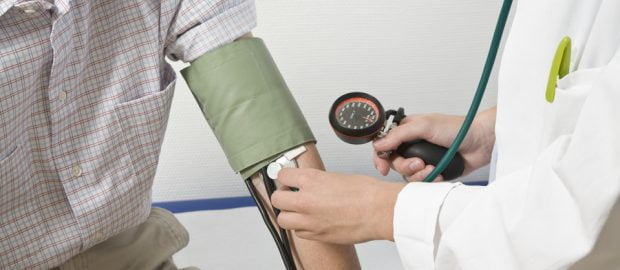 A major health-services company is revamping the employee wellness and care-management programs supplied to its clients after a yearslong study of who actually benefits from calls offering health advice.
Equity Healthcare, owned by private-equity giant Blackstone Group, helps shape the health benefits of around 280,000 people. It is sharply cutting back phone calls meant to encourage workers to take steps such as losing weight, quitting smoking or taking their medicine.
Instead, a close study of health-insurance data is allowing the company to spot the employees most likely to respond, and most in need of help—those with chronic conditions who visited the emergency room, for instance—and focus outreach efforts on them.
The company also is adding a new concierge-style customer-service setup to help employees resolve insurance issues. And it is bolstering its array of free programs for weight loss, smoking cessation and other health goals, so those who want those services have easy access.
Andreas Mang, Equity Healthcare's chief operating officer, says he began three years ago listening to recordings of nurses who worked for insurers urging people to take steps that would improve their health. The phone calls—which he heard with all identifying information stripped out for privacy reasons—often didn't work, he says.
Mr. Mang shared his findings with Robert Galvin, an operating partner at Blackstone and chief executive of Equity Healthcare, which negotiates contracts with health insurers on behalf of 42 companies owned by big private-equity firms, including Blackstone. "I just said, 'Why are we doing this?' " Mr. Mang says.
About 30% of people insured under Equity Healthcare's umbrella get outreach calls from health-insurance companies each year. Next year, when the revamp goes into place, the share will be closer to 10% or less. The aim is to more narrowly target employees who are believed most likely to benefit.
Company-sponsored wellness call-out programs for employees, which took off in the late 2000s, are beginning to draw more skepticism from employers, as Equity's experience shows. In 2014, 49% of U.S. employers had phone-based lifestyle-coaching programs with no incentives to push employees to participate, according to a survey by Willis Towers Watson, a large consulting and insurance-brokerage firm. In the 2016 poll, only 39% of employers said they offered such programs without incentives.
Telephonic coaching programs that included incentives, typically financial, to help motivate employees were offered by an additional 33% of employers in 2014. That portion dropped to 25% in this year's survey, Willis Towers Watson says.
"Employers have increasingly recognized that programs aimed at reasonably healthy people aren't going to lower medical-claims cost," says Jeff Levin-Scherz, a national leader in Willis Towers Watson's health-management practice. "They're much more interested in programs where people self-identify that they want the program."
Brian Marcotte, chief executive of the National Business Group on Health, which represents employers, says he sees companies trying to "do outreach in a more personalized way." Sometimes they use smartphone apps or other tools such as blood-sugar monitors that communicate health suggestions based on a person's individual condition.
Phone calls offering health coaching, when aimed broadly, "are carpet-bombing people," who rarely make health changes based on such calls, says Soeren Mattke, a senior scientist at the Rand Corp. who has studied wellness programs. Instead, he suggests "narrow and deep" approaches that devote substantial resources to improving the health of those with the highest risks.
Equity Healthcare member-company employees who currently get coaching phone calls include those who have a combination of risk factors such as high blood pressure and being overweight, and those newly diagnosed with diseases like diabetes. They are found through screening tests and insurance claims data.
Starting next year, employees will be targeted for phone calls using more restrictive criteria. People admitted to a hospital will continue to get a call from an insurance-company nurse to help coordinate discharge issues and follow-up care.
Calls also will go out to employees who appear headed for a discretionary surgery that may be avoidable, such as certain back operations. Nurses will offer information to those patients about treatment options and outcomes. People at high health risk, including those with chronic conditions who have had visits to an emergency room, will get help with barriers to their treatment—for instance, referrals to programs that might help pay for medications.
A 40-year-old woman with diabetes who is taking insulin but had her disease under good control might get an outreach call under the current setup but isn't likely to hear by phone from a health coach under the new setup. By contrast, a 40-year-old with diabetes who had been admitted to a hospital to rule out a heart attack would still get a call under the new rules.
Those with milder health worries who would previously have gotten calls will now get letters or emails that offer resources they can access if they choose.
"They want to focus on those people who an outbound call from a nurse really helps in a moment of need," says Andy Hiles, a vice president at Aetna, one of the insurers that Equity Healthcare will use next year for its revamped program.
"The 1-800 cold-call model, we don't think it makes sense," says Dr. Galvin, Equity Healthcare's CEO. The new arrangement will be "less annoying to employees, more effective and more affordable," he says. The cutback in outbound nurse calls will reduce the employers' insurance-company fees by double digits, even when the added cost of the concierge service is factored in, he says.
Dr. Galvin says the company's data showed that only about 13% of people engaged with the health-insurance callers. Most employees didn't pick up the phone and never called back. When financial incentives were being offered, more employees would talk to the health-insurance callers, but often only as much as necessary to get their payment.
Dr. Galvin believes the new concierge service will be a big help to workers trying to navigate issues such as claims payments and treatment authorizations. The executive says he personally struggled with his insurer when one of his prescriptions was mistakenly denied. "I went nuts going through call trees," he says.
[Source:-The wall street journal]