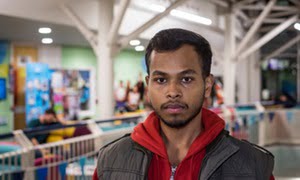 Quashing an order of a nationalised bank refusing to grant education loan to a student who intended to pursue his doctoral research abroad, the Madras High Court has observed that loan-seekers must be given a chance to rectify defects in their applications.
"Even if the document is defective, the authority concerned should have given an opportunity of hearing before rejecting the loan application. Here, no opportunity was given and no notice was issued calling upon the petitioner to rectify the mistake in the documents," Justice B. Rajendran said.
According to the petitioner, R. Thennarasu, he intended to do PhD in Wroclaw University at Poland and applied in the nationalised bank for an education loan. However, his application was rejected on the ground that his academic qualification was not satisfactory for a foreign student.
Other grounds cited were that he had not provided his score in GRE, TOEFL.
Further, it said the house property offered as collateral security did not have title deeds for creating equitable mortgage. Taking into account the overall tenure and liability of the loan, the value of the security offered was inadequate. Hence, the petitioner's plea seeking to quash the order and direct the bank to grant a loan.
During the hearing, counsel for the petitioner contended that the petitioner was prepared to submit the documents and rectify the mistakes in the documents.
The judge allowed the plea and set aside the order of the bank.
The matter was remanded back to the authority concerned. He directed the petitioner to approach the authority concerned for rectifying the defects.
[Source:-The Hindu]