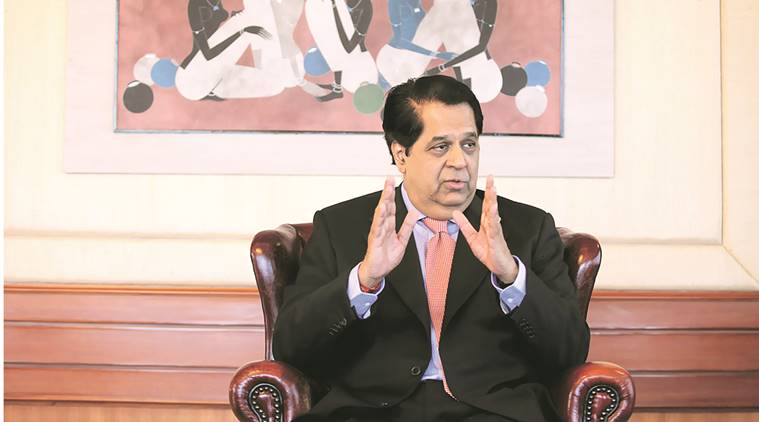 Sounding exuberant, veteran banker and New Development Bank (NDB) President K V Kamath has said everything is going right for India at present and the third largest Asian economy will witness a "sudden uptick" in fortunes soon.
"Everything is going right… the government should keep the accelerator fixed firmly to the ground," Kamath, who is credited for the growth of ICICI Bank into biggest private sector lender, told PTI here.
"I would think the economy is set for a sudden uptick in 12-18 months," he added.
Listing out reasons for his bullishness, Kamath gave a slew of positives including the control over inflation which is leading a "dramatic fall" in interest rates and passage of the crucial indirect taxation reform, GST.
"I look at India very positively from several angles," he said, adding that factors like foodgrain management reforms and deploying hidden wealth for productive purposes through the Income Disclosure Scheme (IDS) are also very positive.
He said the rapid adoption of technology will only help through several applications, including when used for tax collections. The banker also said he does not see the high asset quality stress as a concern which will impede development. Kamath, who took over as the first president of the Shanghai-headquartered NDB, said the bank promoted by the BRICS grouping is targeting to more than double its loan book in 2017.
As against  $1 billion which it expects to close 2016 with, NDB will have a book of USD 2.5 billion by end of 2017, he said. As it deepens its spread, the bank will focus on local currency borrowings, he said. It has already done a successful Yuan issue in China and is also looking to do a 'masala bond' issue early 2017 to raise rupee-denominated debt, he said.
NDB is also in the process of ramping up its staff strength and shall see the overall employee base touch 300 people in the three years from present 50, he said. It is also setting up a regional office in South Africa very soon, he said. The bank is also in the process of getting an international rating soon, after which it will be able to raise money by issuing masala bonds, he said.
[Source:-The Indian Express]