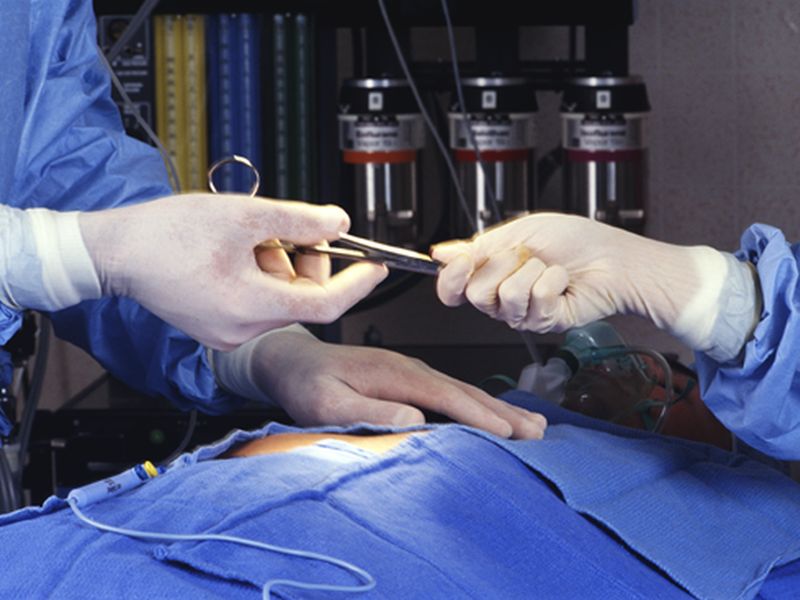 FRIDAY, April 15, 2016 — Despite the increasing use of a standard therapy for rectal cancer in the United States, only slightly more than half of patients receive it, a new study finds.
Chemoradiation therapy followed by surgery is recognized as the standard of care for locally advanced rectal cancer because it offers patients the best outcomes, according to the researchers.
The new analysis of national data found the use of this standard treatment regimen among these patients rose from almost 43 percent in 2004-2006, to 50 percent in 2007-2009, and to 55 percent in 2010-2012.
While the increase is positive, nearly half of patients with locally advanced rectal cancer still do not receive the standard therapy as recommended by national guidelines, the study authors said.
The investigators identified several factors associated with a lower chance of patients receiving the treatment: lack of private insurance; being treated at a facility with a low or medium volume of such cases; being non-white; and living in a neighborhood with low levels of education.
The report, by Dr. Helmneh Sineshaw, director of treatment patterns and outcomes research at the American Cancer Society, and colleagues was published online April 13 in the journal Cancer.
"Unfortunately, with only 55 percent of U.S. patients with locally advanced rectal cancer receiving the standard of treatment in the recent years, one must address the gap between the guidelines and the variable penetrance into routine clinical practice," the study authors wrote.
About 39,000 new cases of rectal cancer will be diagnosed in the United States this year, and rates are rising among younger Americans, the researchers said in a journal news release.
[Source:- UPI]