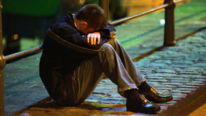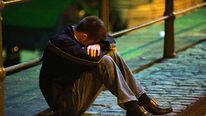 Fathers are being encouraged to openly discuss mental health with their sons following a survey which reveals many young men do not talk about their feelings.
Roughly one third of the teenagers in the poll said they instead chose to "put a brave face on", even though most of them wanted their fathers to talk to them about mental health.
"We want to encourage all dads to talk more openly so that if and when their sons do develop mental health problems, they can be more supportive of them", said Jo Loughran, interm director of mental health awareness campaign Time to Change.
"If we can break the negative cycle of men feeling unable to speak out, we can create a new generation of men who no longer feel isolated, ashamed and unable to reach out for the help that they, and everyone around them, needs to successfully manage their mental health," he continued.
The research shows half of young men would shy away from talking about issues including stress, anxiety, and depression.
It also found that they would not talk to their fathers about mental health because their parent does not talk about their own feelings, or because they fear they would burden them.
The research was carried out for Time to Change, a campaign by the charities Mind and Rethink Mental Illness.
[Source:-SKY News]