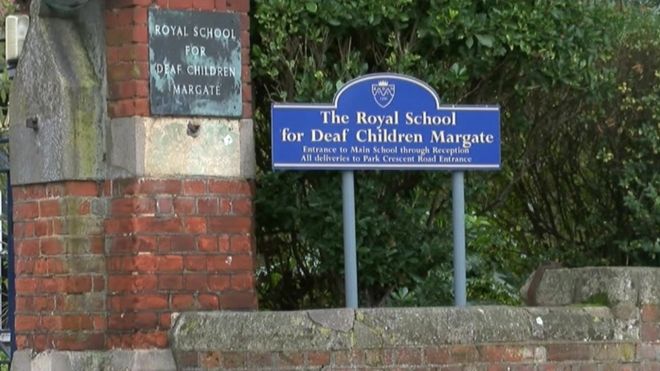 Westgate College and the Royal School for Deaf Children in Margate both shut after the trust that runs them went into administration in December.
The CQC has now published details of conditions it found at the college.
It said it had been unable to do so before because of legal action taken by the John Townsend Trust.
The CQC ordered the trust to shut down residential accommodation attached to the college on 19 November last year and 38 residents aged 19 to 22 began being moved to alternative facilities the next day.
'Institutionalised failings'
About 500 staff were made redundant and 150 students were affected.
"What we saw at Westgate College – and what was reported to us – were shocking examples of institutionalised failings and abuse," said CQC chief inspector Andrea Sutcliffe.
"Residents were physically harmed by the very people who should have been caring for them and the leadership within the John Townsend Trust did not take sufficient steps to prevent this."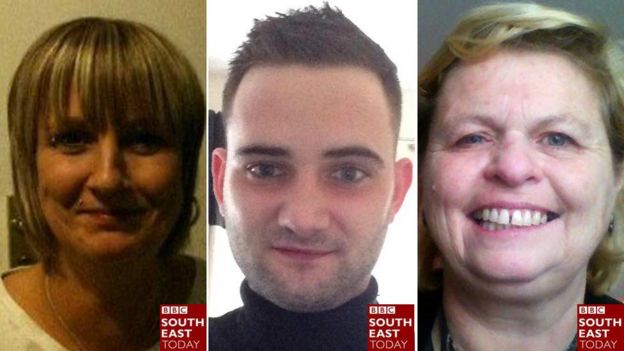 Following a review, a number of staff members were suspended and some dismissed.
They included support workers David Gardiner and Jane Smith, senior support worker Ben Healy and team leader Yvette Surrage.
The BBC does not know if claims against them involved physical abuse.
When contacted for a response, Mr Healey and Mr Gardiner said they had been dismissed for gross misconduct but denied poor practice or abuse. The other two have not yet responded
Administrators who were appointed when the trust which ran the college went into administration in December said they could not comment on the report.
The CQC said it began receiving safeguarding alerts in June 2014.
A series of inspections found:
Residents being ridiculed for their physical and learning disabilities
A resident had a hot cup of tea placed on their arm and was then goaded by a staff member
A fire exit could not be used because the key was lost
A cupboard containing hazardous chemicals was accessible to residents
Serious medication errors were made
On one occasion four staff members were dismissed and their behaviour investigated by the police but the Crown Prosecution Service decided there was insufficient evidence to charge them
The trust appealed against the closure order but the appeal was rejected by a tribunal.
[Source:- BBC]