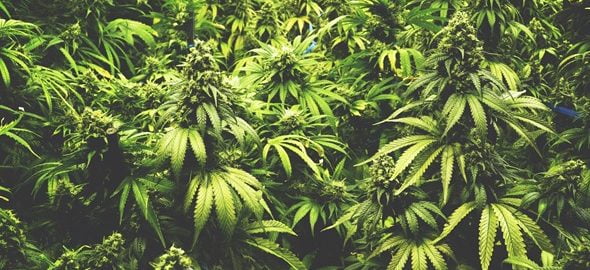 A report published this week consolidated all evidence published since 1999 regarding the therapeutic benefits and health risks associated with cannabis and cannabis-derived products, such as marijuana.
In the USA, cannabis is legal as a therapeutic agent in 28 states and The District of Columbia. Of these, 8 states and The District of Columbia have also legalized cannabis for recreational use. A recent nationwide survey of illicit drug use in the United States, reported that over twenty million Americans aged 12 years and older had used cannabis during the last month and 90% of these said it was for recreational use. Cannabis use has been steadily increasing in the USA, with its prevalence exceeding 8% in 2015.
The growing accessibility of cannabis and acceptance of its use for recreational purposes have raised important public health concerns. Neither the level of therapeutic benefit offered by the drug nor the risks it carries for causing adverse health effects have been rigorously assessed.
Marie McCormick, chair of the Committee of the Health Effects of Marijuana: An Evidence Review and Research Agenda, said, "For years the landscape of marijuana use has been rapidly shifting as more and more states are legalizing cannabis for the treatment of medical conditions and recreational use."
A scientific research committee have reviewed all evidence relating to the health impacts of taking cannabis and other related cannabinoids, such as marijuana, published since 1999.
They concluded that the evidence supports therapeutic use of cannabis and cannabinoids for treating chronic pain in adults, muscle spasms in adults with multiple sclerosis, and chemotherapy-induced nausea and vomiting in adults.
Although the committee highlighted the need for further research into the association between cannabis use and death or occupational injury, current evidence indicates that the risk of being involved in a motor vehicle accident is increased when driving after taking cannabis.
There was no evidence indicating that smoking cannabis carries the same increased risk for cancer as smoking tobacco. However, it does appear that smoking cannabis is associated with chronic bronchitis and other respiratory symptoms.
The committee concluded that cannabis use typically has negative effects on mental health, increasing the risk of developing schizophrenia and social anxiety disorders and worsening symptoms in people with bipolar disorder. Interestingly, although learning, memory, and attention are impaired immediately after cannabis use, a history of cannabis use may improve performance on learning and memory tasks.
More research is needed to determine the effects of cannabis use on the risk of developing cardiovascular or respiratory diseases, and on the human immune system.
The committee also proposed ways to advance understanding of the effects of cannabis use as regulatory and access barriers currently make it difficult to conduct the necessary research. They concluded that a diverse network of funders is needed to support cannabis and cannabinoid research.
[Source:-News Medical]