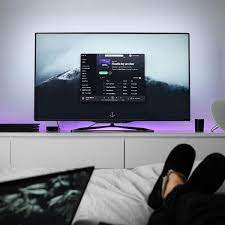 With the advancement in technology and faster data speed, 4K TVs have become the new norm. However, sometimes, the super clear picture quality you expect from a UHD TV may not appear due to your 4K TV not clear issue.
Poor image quality in 4K TVs can be attributed to many reasons, including lower resolution video, incorrect video playback configuration as well as faulty hardware.
In this article, we have listed the best troubleshooting tips to help you fix poor picture quality on a 4K TV.
Why is my 4k TV not clear?
Depending on the make of your TV, there are multiple reasons why your TV is not clear. Here are a few reasons for unclear video playback.
You are watching low-resolution content on your 4K TV.
Your UHDTV setting not set up properly.
You are using a cable that does not support 4K video input.
The source device does not support 4K resolution.
4K TV not upscaling? Try these solutions
Steps to fix poor picture quality on your 4K TV:
1. Test 4K content
You can test your TV with 4K videos. Follow these steps to do the same.
Make sure you are connected to the internet.
Press the Home button on your remote control.
Select the YouTube app from the launch bar.
Select the 4K category from the top of the YouTube screen.
Choose any of the 4K videos and play them. This should give you an idea if your 4K TV is able to play UHD content in native resolution.
2. Change Home Mode
If you TV is set up for store use, change it to home mode.
On your 4K TV remote control press the Home button.
Navigate to Settings > Advanced > General.
Select "Home Mode' from the option.
Now try to play a 4K video and check for any improvements.
3. 4K TV not showing 4K
If the issue persists, check the video sources. Make sure you check the cable connection and source device resolutions.
["source=windowsreport"]