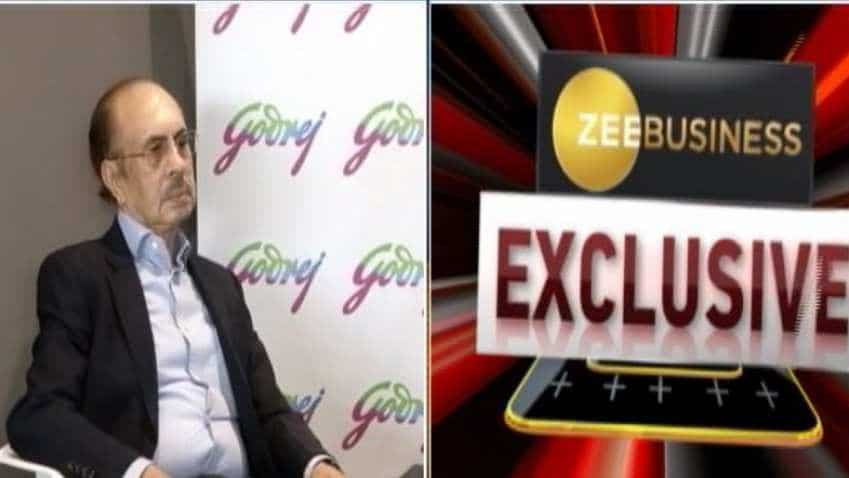 Adi Godrej, Chairman, Godrej Group, talks about the fourth quarter results of the company, expectation from election results and its acquisition plans during an interview with Anurag Shah, Zee Business. Excerpts:
Q: What can be the reason behind the decline in your chemical and crop protection business? And, what is your take on the overall performance?
A: Chemical business has performed well and overall fourth quarter has been a good one for us. The total income has gone by 38 per cent and reached to Rs3,230 crore. The net profit which increased by 108 per cent has reached the mark of about Rs300 crore.
Q: There are talks that corporate India including the real estate sector is in a wait and watch mode see the election results. Do you feel that these talks are true in nature?
A: It always happens at the time of election as people wait to see what is happening and what will happen and then make decisions.
Q: Do corporate India has any expectation from the new government, who so ever comes to power, if yes, let us know about it? Are they looking forward with a majority government or a government that is supported by other parties?
A: Formation of a majority government is going to be a good one for the nation. I feel there is a need of two things and they are (i) investment should be increased (ii) tax rates should be brought down. Reduction of tax rates has always helped the government in increasing its revenue and boost the economy.
Q: Godrej Group has plans to enter the financial sector. Let us know about the kind of institution it will be, i.e. is it going to be an NBFC or a pure housing finance company?
A: We haven't worked on the details till date and it will be announced after a decision is made on that aspect.
Q: But, what is the long-term motive behind that idea?
A: Our real estate business is doing well, and I think that we will need housing finance for the segment.
Q: Godrej Group is always ready for acquisition. So, let us know about the sector and companies that can come into the fold of the group?
A: Mainly consumer products, i.e. Godrej Consumer Products Limited (GCPL).
Q: You have said that the volume growth in terms of consumer products can go up in future. Let us know about the timeline by when such growth can be seen?
A: I am not aware of it as things will be based on election results and economy. It will be looked after the election results are out and economic factors are analysed.
Q: You have always said that enforcement of GST will propel the GDP growth by 2 per cent. Do you think the growth is visible two years after it was launched in the country?
A: Benefits are visible, and I think it will increase with time.
["source=zeebiz"]