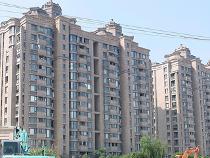 NEW DELHI: Embattled real estate firm Unitech Ltd was today directed by the Supreme Court to deposit Rs 15 crore principal amount by September-end to pay back investors who had bought flats in its Gurgaon project but not got possession on time.
"We feel pained," a bench of Justices Dipak Misra and U U Lalit said while directing the firm to deposit Rs five crore within two weeks and Rs 10 crore in the apex court registry by end of next month to pay back the amount to 38 investors.
"You tell us how will you pay? We will later consider whether interest will be paid to them (investors)," the bench told senior advocate Kapil Sibal who was representing Unitech.
Responding to the query, Sibal said "We appreciate the concern of customers. They can take alternative accomodation. We will pay the rent."
Sibal told the court that there should be some solution to the issue but the bench said, "you deposit the money. … You deposit Rs 15 crore first. Let them get the principal amount." During the hearing, a number of investors were present in the courtroom and advocate Brajesh Kumar who was representing some of them told the bench that before the National Consumer Commission, Unitech Ltd had assured that they would hand over the possession of flats which was not cone. "Now, we want refund of the amount," he said about the Unitech Vista project in sector-70, Gurugram (earlier called Gurgaon).
Another investor told the bench that they had paid money to the firm on time and the company was scheduled to hand over the possession of flats in 2012 but till date, they have not given them the flats.
The consumer forum had asked the real estate firm to refund the money to the home buyers with interest.
[Source: Economics Times]