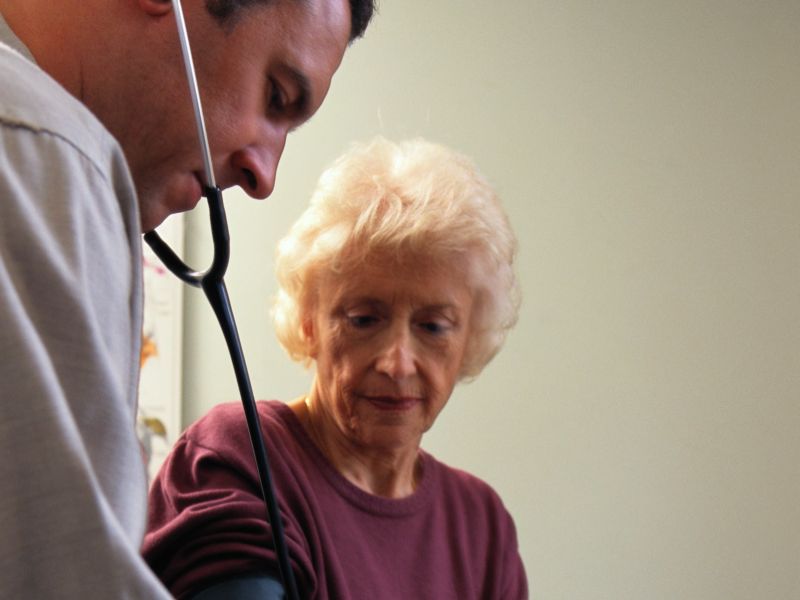 Many male primary care doctors regard heart disease as a man's issue and don't assess risk in female patients, a new French study finds.
Many of these physicians "will be surprised by our findings, and I hope this will help them ensure they assess [heart] risk equally in their male and female patients," said lead author Dr. Raphaelle Delpech. She's a primary care physician at INSERM, the French National Institute of Health and Medical Research.
Delpech's team looked at more than 2,200 patients seen by 52 primary care physicians. Information on heart disease risk factors such as smoking, blood sugar and cholesterol were recorded less often in the medical files of female patients than males, the study found.
This lack of information makes it more difficult to assess heart disease risk, according to the study published Tuesday in the European Journal of Preventive Cardiology.
"It appears that [primary care doctors] are more attentive to these factors in their male patients," Delpech said in a journal news release.
"This could be because [heart disease] is more frequent among men, who have historically been more likely to adopt risky habits like smoking," Delpech added.
The patients who were least well assessed for heart risk were women seen by male primary care physicians, she noted.
Female doctors may "follow guidelines more routinely and are less likely to vary their practice, especially according to their patients' gender," Delpech said.
Assessing heart risk in all patients — regardless of their sex — is another step toward reducing deaths from this disease in both men and women, she concluded.
Heart disease is the No. 1 killer worldwide, according to the World Health Organization.
Deaths from heart disease have fallen since the 1980s but more so in men than in women, Delpech said.
"We know that men receive better cardiovascular [heart] care and secondary prevention after a first event. We hypothesized that primary prevention might also be better in men," she added.