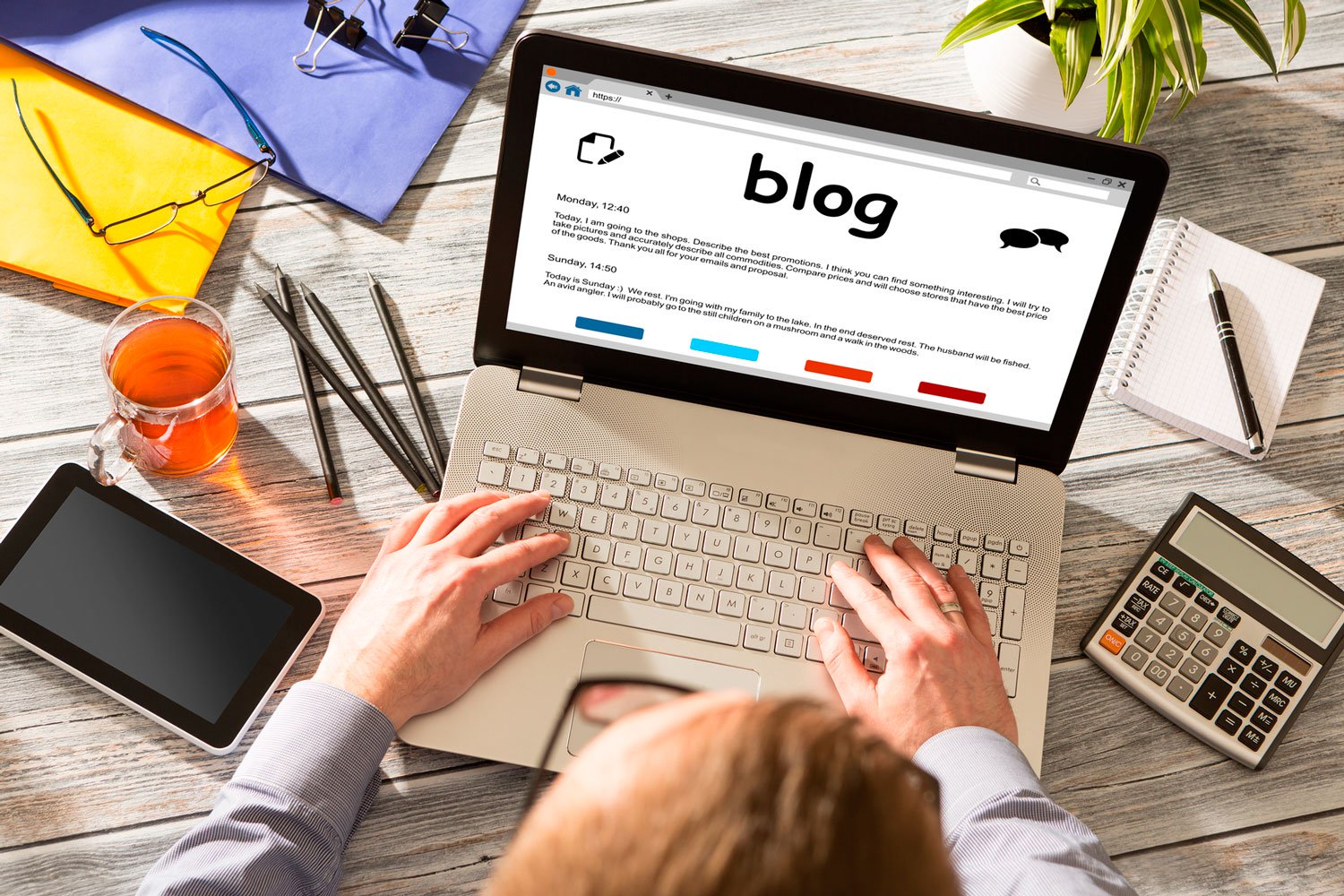 The purpose of a blog is to attract visitors to your site. It's that simple.
The more visitors you have read your content, the more likely you are to convert these interested users into qualified leads and boost sales. For many, business blogging is misunderstood. Some think it's an opportunity to talk about the business itself, while others may think it's where you post testimonials or news. In reality, it's an opportunity to convey educational and relevant information to interested readers to build your own credibility and identify your business as an industry leader. The more great content posted, the more the website will be viewed, and the more likely viewers who are interested in what you're selling will come across it.
Bring Visitors to You
So how do you get readers to find your website? By creating well-written, consistent blog posts that are directly related to your business and relevant to those interested in areas of your business.
A business blog is an inbound marketing strategy, meaning that by utilizing blogs, interested and targeted visitors are brought right to you. This is an advantage over typical outbound marketing that requires money, campaigns, and a lot of time to promote or advertise your business to anyone and everyone who may or may not care about what you're offering. Blogs that are optimized for SEO are more likely to be ranked well under the search engine results pages, and therefore more visible to readers. The higher up on the SERP, the more likely it is that searchers will click on your link above your competitor's that may fall lower in the results. Attracting readers that are already interested in the content that you're providing means that there's a higher frequency of converting these visitors to customers.
Build Credibility
Put yourself in a customer's shoes and say you're searching for advice on buying a pool, for example. Are you more likely to click one of the links on the first page of your search results or skim through pages before reading any of the information? You'll probably be more interested in one of the first sites that come up. Likewise, let's say you do click a link and the website is minimal and outdated. Would you be willing to trust this site's expertise based on old, unorganized information, or would you rather search further for an updated, professional and clear website instead?
This is where a business blog is essential. Not only will the content boost up your search rank, but it will also create credibility to those who do decide to read further. By showcasing your business as a well educated, industry leader that's up to date on trends, technology and strategies, it builds trust and relevance for readers. If a reader trusts what you're saying, they're more likely to seek and complete a sale or refer you to their peers.
Increase Conversions
With a higher level of traffic generated to your site, the levels of potential leads are greatly increased. A business blog is an opportunity to include internal links that redirect readers to either additional, great content on your website, or to a business contact or landing page where leads can inquire further. Every blog post should also include a lead-generating call to action for readers to sign up for more information or exchange their contact info for incentives or downloads. Great CTAs can produce qualified leads and increase sales exponentially, making them a vital step in the lead conversion process.
As we said, the process is simple: increase targeted visitors, build your credibility in the industry, and increase customer base. So what's the main purpose of a business blog? To be seen. The rest will follow.
["source=layeredindulgence"]