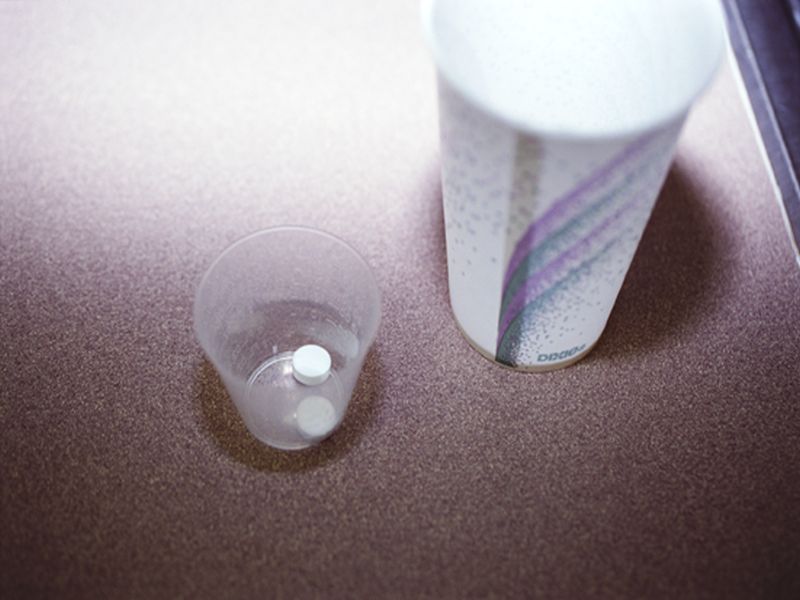 FRIDAY, April 15, 2016 — Metformin, a commonly prescribed diabetes drug, may reduce the risk of dying from some cancers for postmenopausal women with type 2 diabetes, a new study suggests.
The study found that for women with type 2 diabetes and cancer, the odds of dying from cancer appeared to be 45 percent higher compared to women with cancer who didn't have diabetes. But, in women with cancer who took metformin to treat their type 2 diabetes, the risk of dying from cancer seemed about the same as it was for women without diabetes.
"Our findings from this large study may provide more evidence that postmenopausal women with diabetes and cancer may benefit from metformin therapy compared to other anti-diabetes therapy," said lead researcher Zhihong Gong. She's an assistant professor of oncology at the Roswell Park Cancer Institute, in Buffalo, N.Y.
Gong cautioned, however, that this study didn't prove that metformin prevents or reduces the risk of dying from cancer, only that an association was found. And, she added that more studies are necessary to figure out metformin's possible role in decreasing the risk of dying from cancer.
The report was published in the April 15 print issue of the International Journal of Cancer.
Metformin is a first-line drug in the treatment of type 2 diabetes, the American Diabetes Association (ADA) says. People with type 2 diabetes don't use the hormone insulin efficiently, which leads the pancreas to pump out more and more insulin until it eventually fails, the ADA explains. Insulin is a hormone that's necessary for the body to use the carbohydrates in food as fuel. Metformin makes the body more sensitive to insulin and reduces insulin resistance, the researchers said.
The study team reviewed data from nearly 146,000 postmenopausal women. They were between the ages of 50 and 79. The information was collected between 1993 and 1998 and came from the large Women's Health Initiative study.
The researchers wanted to focus on women with type 2 in this study. So, in an effort to exclude women with type 1 diabetes, the researchers removed information on anyone who had been diagnosed with diabetes before age 21.
Looking at specific cancers, the risk for postmenopausal women with diabetes appeared to be about 25 percent to 35 percent higher for developing colon and endometrial cancers and non-Hodgkin lymphoma. The women's risk was more than doubled for liver and pancreatic cancers, the researchers found.
"Our findings suggest that diabetes remains a risk factor for cancer and cancer-related death, and metformin therapy, compared to other diabetes medications, may have an important role in [managing] diabetes-associated cancer," Gong said.
One diabetes expert who wasn't involved with the study was cautious about interpreting the results.
Although the study found a slight risk reduction, it depended on taking the drug for a long time, said Dr. Joel Zonszein, director of the Clinical Diabetes Center at Montefiore Medical Center in New York City. More studies are in progress to determine the long-term effect of metformin in cancer risk, he added.
"We still don't understand the exact mechanism of action of this old drug used in diabetes," Zonszein said. "It may have positive effects in decreasing cancer mortality and or increasing longevity as shown in this paper."
[Source:- UPI]