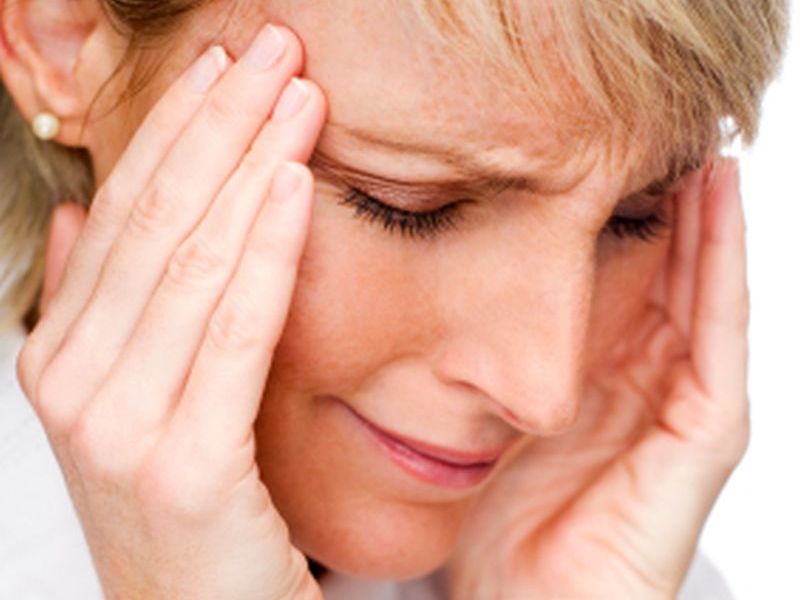 Women who suffer from migraine headaches may have a slightly increased risk of heart disease or stroke, a new study suggests.
"Migraine should be considered a marker for increased risk of cardiovascular disease, at least in women," said lead researcher Dr. Tobias Kurth, director of the Institute of Public Health at Charite-Universitatsmedizin in Berlin, Germany.
But, Kurth cautioned that this study can't prove that migraines cause heart attack or stroke, only that they may make these events more likely.
Also, men may be similarly affected. "We have no reason to believe that this is limited to women," Kurth said.
Migraines are headaches marked by intense throbbing or pulsing, often accompanied by nausea, vomiting and sensitivity to light and sound. They had previously been linked to an increased risk for stroke, but this new study also ties them to possible heart attack, death and the need for heart surgery, the researchers noted.
"Physicians should be aware of the association between migraine and cardiovascular disease, and women with migraine should be evaluated for their risk," Kurth said.
For the study, researchers analyzed data on more than 116,000 U.S. women who took part in the Nurses' Health Study II. At the start of the study, the women were aged 25 to 42, free from heart disease, and were followed from 1989 to 2011.
At the study's start, 15 percent of the women had migraines. During 20 years of follow-up, more than 1,300 women had a heart attack or stroke and 223 died from one of those conditions, the researchers found.
Compared with women who did not have migraines, women who had migraines had a 50 percent greater risk for heart attack, stroke or surgery to open blocked heart arteries, the study suggested.
Specifically, women with migraines had about a 39 percent higher risk of heart attack, a 62 percent higher risk of stroke and a 73 percent higher risk of heart surgery, Kurth said.
In addition, migraine was linked with a 37 percent higher risk of dying from a heart attack or stroke, the findings suggested.
These associations remained after the researchers accounted for other risk factors, such as smoking, high blood pressure, age and use of oral contraceptives.
The report was published May 31 in the journal BMJ.
Dr. Rebecca Burch is an instructor in neurology at Harvard Medical School in Boston, and co-author of an accompanying journal editorial. She said, "We can add migraine to the list of known risk factors for heart disease, which can be challenging because migraine tends to occur earlier in life and cardiovascular disease tends to show up later in life."
The apparent increase in risk of heart disease and stroke related to migraines is likely to be small, so it may not make a large difference to an individual person, Burch said. "But because migraine is so common, that small increase in risk may be much more meaningful when we consider the population as a whole," she said.
Since it isn't known why there's this apparent risk and what can be done to reduce it, Burch said her advice is "not to make any changes to the treatment of people with migraine based on these findings.
"It is important to make sure we are evaluating cardiovascular risk among women with migraine and doing what we know helps to reduce that risk, like advising regular exercise and managing blood pressure," she said.