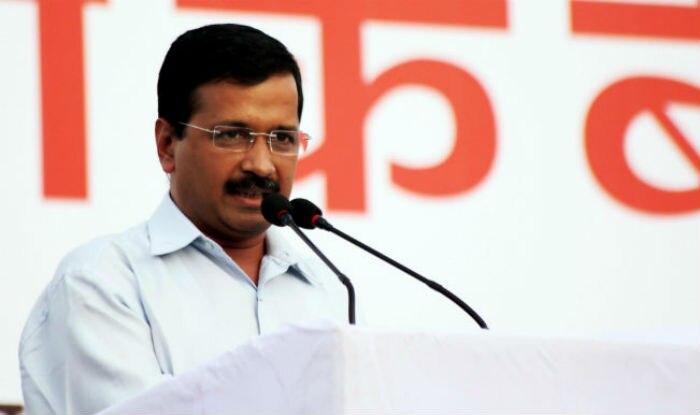 Don't mess around with the youth and education" in order to avoid a "perilous" future, Delhi Chief Minister Arvind Kejriwal today warned the Centre and attacked it for "reducing" the Central education budget which he said would "ruin" the country. Running through the initiates taken by the AAP government during a live interactive session here, Kejriwal called for repealing the "no-detention policy" under which every student is promoted till Class IX.
"Don't mess around with the youth and education of this country. If this system continues then the future may be in peril, unemployment will be widespread. The Centre has a no-detention policy in place till Class VIII. "But it is found that in Class IX students suffer from depression and even commit suicide as they can't read and write. This no-detention policy should end, this is ruining the country. I appeal to the Centre to clear the bill we have passed in this regard," he said.
For the first 40 minutes into his two-hour-long session, Kejriwal highlighted his government's emphasis on education, health, power and water. He also spoke extensively on the issue of compensation to farmers for land and crop damage. Detailing the ruling AAP's work in the power sector, which has seen it clashing with private discoms, Kejriwal said the city's power rates were among the "lowest" in the country and the only challenge was the "extremely poor" distribution network.
"If a family in Delhi consumes 400 units, the cost would be Rs 1,370. The same would be over Rs 2,500 in Gujarat, Rs 4,300 in Mumbai, Rs 2,927 in Kolkata and Rs 2,690 in Punjab. One challenge remains and that is of extremely poor infrastructure. "No work has been done in the last 10-15 years. We have started work in war footing and I have asked all our MLAs to find land to set up transformers," he said.
On reservation for local students in the Delhi University, Deputy Chief Minister Manish Sisodia said he will meet Human Resource Development Minister Prakash Javadekar and urge him to provide 5 per cent grace on cut-off marks in 28 colleges that receive funds from the Delhi government. Kejriwal said BJP government's decision to reduce education budget by about 25 per cent, "from 82,000 crore to 68,000 crore" was fraught with dangers as the country will be ruined if the youth don't get to study.
[Source:- India]