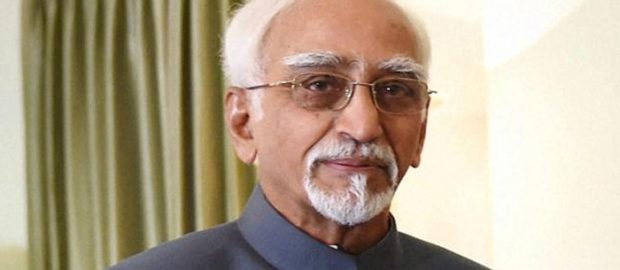 New Delhi: Terming education as a fundamental precondition of a democracy, Vice President Hamid Ansari on Friday said apart from providing knowledge education is instrumental for any individual's personal and political development.
"The quality of education depends on elementary education. While equality of status and opportunity contribute to nation building and a humanitarian society, education is a fundamental precondition of political democracy," he said.
"More than acquiring knowledge, it (education) empowers the individual to be personally and politically developed," he said while speaking at the celebration of 125th anniversary of his alma mater Aligarh Muslim University's Duty Society here.
AMU's Duty Society, which has been instrumental in raising funds for expansion of the varsity and establishing Chairs, celebrated its 125th anniversary here today.
The Vice President was the chief guest at the quasquicentennial, which kickstarted with a seminar entitled "Educational Development of weaker sections in India".
The event culminated with a poetic session that would feature works of distinguished poets, like Shakil Badauni and Majaz Asrarul Haq, who were associated with AMU.
[Source:- Zee News]