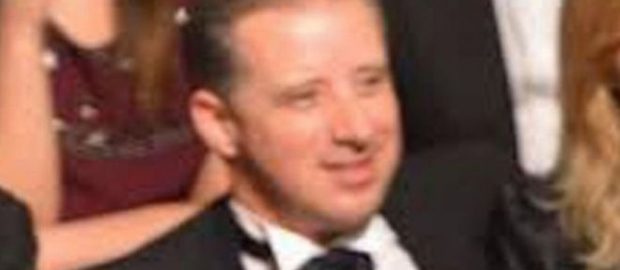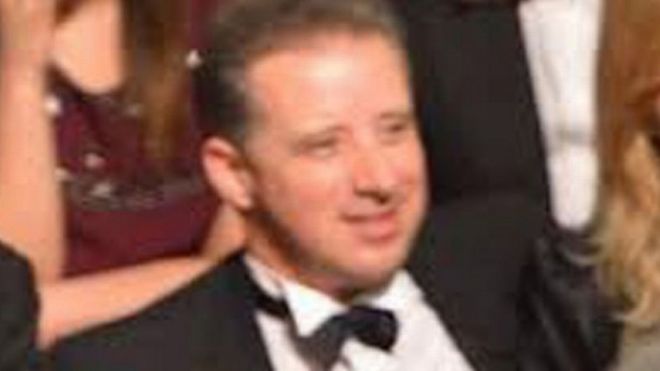 The ex-MI6 officer believed to be behind the Trump memos was hired by England's 2018 World Cup bid team.
It is understood Christopher Steele gathered information on football body Fifa and other countries bidding to host the tournament, mainly Russia.
The connection comes after Mr Steele was named author of a series of papers containing allegations about US President-elect Donald Trump.
Mr Trump has denied Russian security officials had such material on him.
In a series of tweets, the president-elect branded the allegations as "phoney" alongside referring to "a failed spy afraid of being sued".
He said a full report into hacking during the US election campaign would start within 90 days.
Among the allegations are that Moscow has a video recording of Mr Trump with prostitutes and damaging information about his business activities.
Asked about Mr Steele's role in compiling the dossier, a spokesman for Prime Minister Theresa May told reporters: "I haven't seen that tweet. It's a former employee of the government."
Additional credibility
According to evidence provided by the Sunday Times to the Commons' culture select committee in November 2014, Mr Steele was hired because officials "wanted to better understand what they were up against".
It is not yet known whether Mr Steele's intelligence on the 2018 World Cup brought about an investigation into alleged corruption within Fifa, but he did report his findings to the Eurasian crime department of the US Federal Bureau of Investigation (FBI).
US officials have said that because the FBI knew of Mr Steele, the Trump dossier gained "credence", according to news agency Reuters.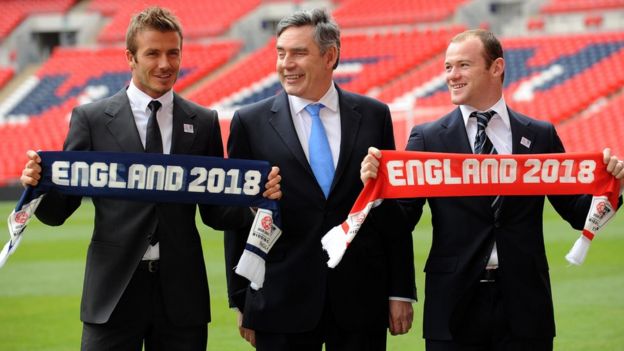 BBC sport correspondent Richard Conway said Mr Steele's work on the England World Cup bid had shed light on the lengths rival countries go to to host the tournament.
Our correspondent said it could be assumed that it was perhaps not just England that was seeking intelligence on the other bidders.
Speaking to BBC Radio 4's Today programme, the UK's former ambassador to Russia, Sir Andrew Wood, said Mr Steele was a "very competent, professional operator".
'Dangerous knowledge'
Sir Andrew said the US Republican Senator, John McCain, had approached him at a conference in November about the truthfulness of the allegations made in the report.
The document had been seen by a number of people in Washington at this time but Mr McCain was yet to read it, he said.
Sir Andrew said it was something Mr McCain thought had to be taken seriously and followed up on.
He told the BBC he was not surprised that Mr Steele had gone into hiding as the information he had was "dangerous knowledge".
"Russia would like to know where he got his information from assuming this information is basically true, and he has not just made it up, which I do not believe for a moment."
Mr Steele's former colleague, ex-MP Rupert Allason who writes about spying under the pen name Nigel West, told ITV News about his worries for the ex-MI6 officer's future.
"If it is validated, Chris will be confirmed as one of the great intelligence officers of the decade. If not I fear the worst."
Cold War throwback
But the author and former journalist Frederick Forsyth, who worked for MI6 for 20 years, said the allegations in the memo were "extremely hard to believe".
Mr Forsyth told Today that Mr Trump would have to be a "congenital idiot" to have got involved in a honey trap.
Meanwhile, MI5 historian Christopher Andrew said the situation was a "straight-forward throwback to the Cold War".
He said it was standard practice, throughout the years, for Russia to collect compromising material on presidential candidates and if they were not satisfied they would forge some.
[Source:-BBC]