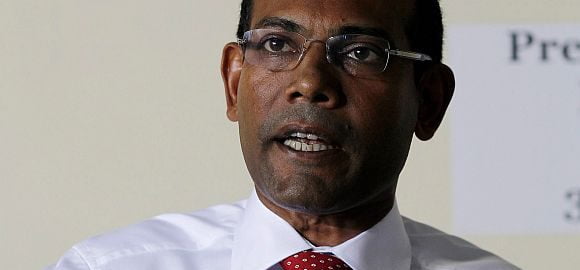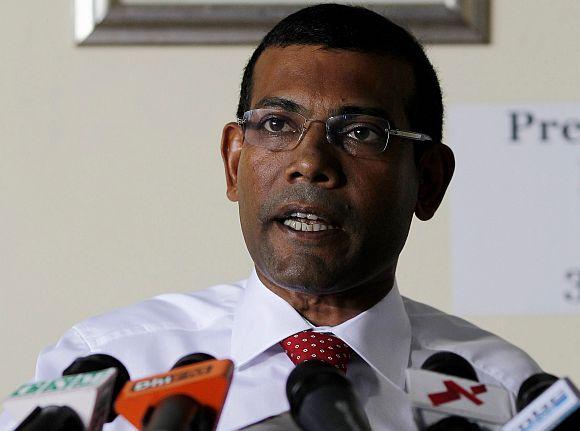 A Maldivian criminal court has issued an arrest warrant against Mohamed Nasheed, the country's first democratically elected president who was toppled in 2012, over a probe into the alleged misuse of funds during his regime.
Nasheed, 49, was granted political asylum in the UK last May after he was authorised by the Maldivian government to travel for medical treatment while serving a 13-year sentence for a terror-related offence.
"The warrant for Nasheeds arrest was sought over an investigation into the alleged misuse of state funds during his presidency," the police said in a statement yesterday.
"The Maldives correctional service is seeking to have him brought back to serve the remainder of his 13-year sentence on a terror conviction," The Maldives Independent reported, citing the statement.
Nasheed was sentenced to jail in March 2015 after he was convicted on a terror-related charge, inviting widespread international condemnation.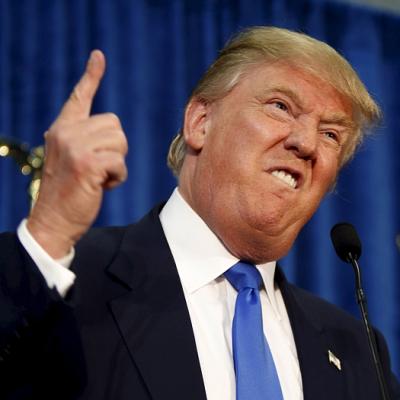 20:08  Clinton campaign slams Trump for Mexico visit:
The Clinton Campaign today slammed Republican presidential nominee Donald Trump for his decision to visit Mexico City and meet Mexican president Pena Nieto ahead of his long-awaited speech on immigration.
"What ultimately matters is what Donald Trump says to voters in Arizona, not Mexico, and whether he remains committed to the splitting up of families and deportation of millions," said Jennifer Palmieri, communications director of the Hillary Campaign.
Trump earlier announced that he would travel to Mexico today to meet with the Mexican president.
"I have accepted the invitation of President Enrique Pena Nieto, of Mexico, and look very much forward to meeting him tomorrow," Trump tweeted.
Soon after, the Mexican President tweeted that Trump has accepted his invitation.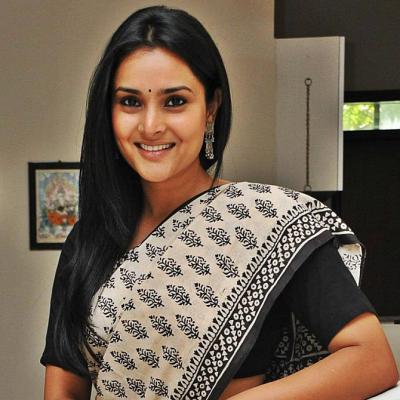 19:57  Fresh trouble for Ramya, complaint filed against her for RSS remark:  After courting controversy for her pro-Pakistan remark, Congress politician Ramya faces another complaint this time for her comments on the Rashtriya Swayamsevak Sangh.
While speaking in Karntaka, the young politician had said, "History tells us that RSS leaders and its men were supporting the British Empire. The RSS and its ideological outfits had no role in the freedom struggle."
Earlier, Ramya had courted controversy when she said that Pakistan was not like hell and that the people of Pakistan were just like us.
She faced numerous trolls online and her car was also attacked by protesters hurling eggs, but she has refused to apologise for her comments, saying she had not said anything wrong and would not cow down to pressure.
Read: 'I won't apologise, come what may'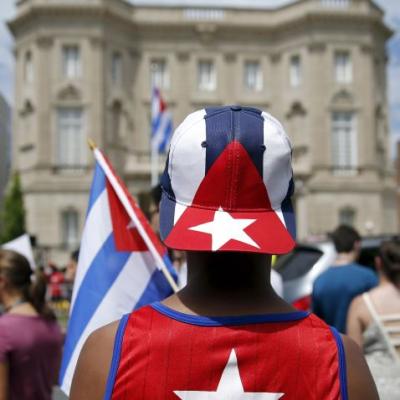 19:44  First scheduled flight from US to Cuba takes off:  The first scheduled commercial flight from the United States to Cuba in more than a half century took off from Fort Lauderdale in Florida en route to Cuba with more than 150 passengers.
US President Barack Obama restored diplomatic ties with Cuba over a year ago and has used his executive authority to rebuild ties with the country, though US tourism to the country remains officially prohibited and there has been little indication that Congress would act to remove the long-standing trade embargo anytime soon.
19:35  13 Indians among Zika infected people in Singapore:  Thirteen Indian citizens are among those infected in an outbreak of the Zika virus in Singapore, according to a person at the Indian high commission in the city-state. Foreign construction workers have been hit hardest in the first days of the mosquito-borne disease's outbreak. Singapore announced the first locally contracted case of Zika late on Saturday.
19:19
Jung, Centre made Delhi world's crime capital: AAP:
Aam Aadmi Party accused Lt Governor Najeeb Jung and the Centre of "crippling" its government in Delhi and relegating the city into the "crime capital" of the world with their "abject failure" in the law and order front.
AAP said the data released by the National Crime Records Bureau, which puts the number of rape cases in Delhi at 2,199 last year – highest among the union territories – only "vindicates" the party's stand.
AAP's Delhi Convener Dilip Pandey also slammed Prime Minister Narendra Modi and sought to know whether he was ready to accept the responsibility for Delhi police's "dismal performance".
"Does the prime minister sleep peacefully at night despite this scary situation? Has 'latsaheb' Jung undertaken any surprise inspection of police stations till date? Have they met any victim of sexual violence till date?" Pandey asked.
Jung and the Centre have made Delhi the crime capital of the world, he alleged.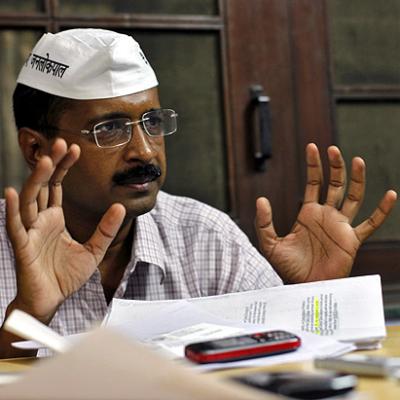 19:10  Kejriwal's 'Jung' with LG shifts to Supreme Court:  The Arvind Kejriwal-led government on Wednesday moved Supreme Court against the high courts judgment on giving primacy to Lieutenant-Governor in administration. The high court order came as a setback to the Aam Aadmi Party government as it has been pursuing demands of statehood for Delhi ever since it swept to power.
The court ruled in favour of the Centre over the administrative tussle between the Arvind Kejriwal-led government and L-G Najeeb Jung. The court also described the probe ordered by the government to look into the financial irregularities into the Delhi District Cricket Association and CNG fitness scam as illegal.
This comes a day after Delhi's Lt governor, Najeeb Jung transferred a number of officers involved in building Mohalla clinics and schools.
The Lieutenant Governor had also appointed a three-member committee on 30 August to examine over 400 files submitted by the Delhi Government alleging "irregularities".
19:06  JUST IN: US Secretary of State John Kerry postpones his departure; not going today; no reason given immediately.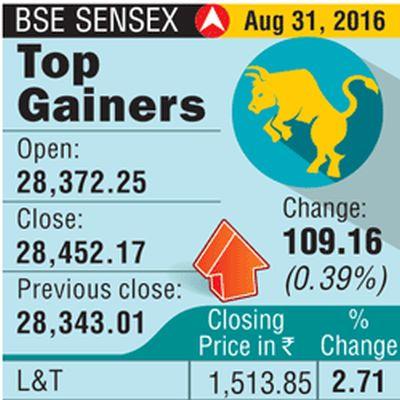 18:48  Top gainers at the Sensex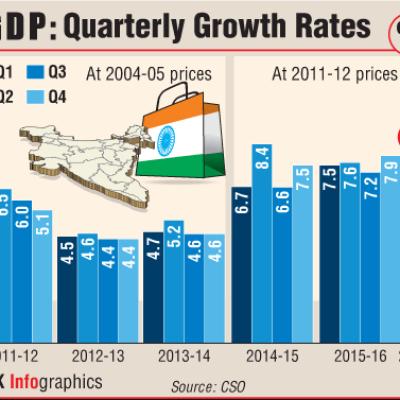 18:40  India India registers first quarter GDP growth rate of 7.1 per cent:  India's GDP growth slowed down to 7.1 per cent in the first quarter of the current fiscal as against 7.5 per cent in the same period of last year and 7.9 per cent in the quarter ended March 2016.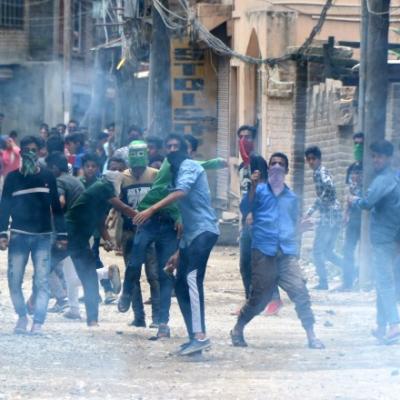 18:32  PDP MP's house attacked in south Kashmir's Kulgam:   Protesters on Wednesday torched the house of a Peoples Democratic Party Member of Parliament Nazir Laway in south Kashmir. Nobody was present in the house when it was set ablaze by protesters in Chawalgam village of Kulgam district.
Police said the incident took place hours after security forces fired pellets at protesters shouting anti-government and pro-freedom slogans in the nearby Katrusoo village. Dozens of protesters were injured in the clash.
Violent protests returned on Wednesday after two days of relative peace in the Kashmir Valley that has been on the boil since the July 8 killing of Hizbul Mujahideen commander Burhan Wani.
18:22  JUST IN: Mob attacks PDP Rajya Sabha MP Nazir Ahmad's house in Kulgam area of Jammu and Kashmir, house partially damaged.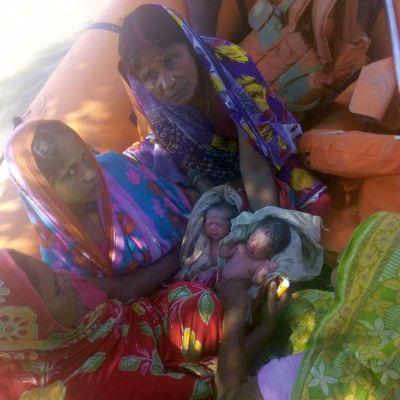 18:21  From 'Namami Gange' to 'NDRF Singh', floods rule Bihar baby names :  Parents of newborns in relief camps of flood-swamped Bihar are naming their children after the river Ganga or even the National Disaster Response Force that has come to their help.
several babies were born in the relief camps an even on the rescue boats of the NDRF. And interestingly, in many cases the new mothers decided to name their child after the holy river.
Sarita Devi, a resident of Nakta Diara, who has taken shelter in a relief camp at Digha in Patna, delivered a male child. She has named the child as Gangesh.
NDRF commandant Vijay Sinha said during relief and rescue operations, dozens of pregnant women have been taken to safer place on boats. "It is our duty to help pregnant women in the time of distress," he said.
Little surprise then that in Bhojpur district a child has been named as NDRF Singh because of the help extended by the NDRF team.
According to official reports, 3.7 million people in 2,037 villages across 12 districts of Bihar have been affected by the floods. Nearly half a million people have been evacuated, including 3.03 lakh who have found shelter in relief camps set up by the government.
18:06
Ashwin slips to 3rd, Rahane 8th in ICC Test rankings:
 Off-spinner R Ashwin dropped a rung to 3rd but remained the highest-placed Indian bowler, while Ajinkya Rahane remained static at 8th in the batsmen's list of the latest ICC Test rankings issued on Wednesday.
Rahane was the lone Indian in the top-10 of batting charts but among the bowlers, Ravindra Jadeja was there at 8th to give Ashwin company in the top-10.
 South Africa pace bowler Dale Steyn stormed back to the number-one position rankings for Test bowlers after producing a match-winning performance in the Centurion Test that helped his side complete a 204-run victory over New Zealand.
 Steyn, who grabbed five for 33 in the second innings in what was his 26th five-wicket haul, finished with match figures of eight for 99 to regain the top slot, the ICC said in a statement.
 After reclaiming the No.1 ranking in February 2014 against Australia at Centurion, the 33-year-old had enjoyed the top spot until a shoulder injury in the Durban Test against England in December 2015 limited his bowling. Ashwin took advantage of Steyn's absence and backed up by some strong individual performances, finished the year as the top-ranked bowler.
 Steyn has leapfrogged Ashwin and top-ranked England pace bowler James Anderson to take the top slot, which he first occupied jointly with retired Sri Lanka off-spinner Muttiah Muralidaran in April 2008.
17:55
There's no bra scene in the film: 'Baar Baar Dekho' director:
Debutant director Nitya Mehra on Wednesday said they had no issues with the censor board on a scene involving Katrina Kaif in the romantic drama film 'Baar Baar Dekho'.
"There is no scene in the film with Katrina wearing a bra so it can't be cut. It is a clean film. It has got a UA certificate," Mehra told reporters when asked about reports that the board had asked them to cut certain scenes.
She said it's a certificate board and not a censor board and there is no controversy as of now.
Actor Sidharth Malhotra said no scenes have been cut and there is no change in the story of the film which will release as scheduled on September 9.
17:39  GDP growth slows sharply to 7.1% in June quarter, against 7.9% expansion in March quarter.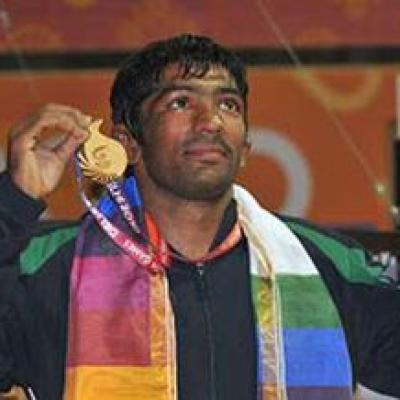 17:23  Yogeshwar's sample will be tested before upgradation to silver:
Star India wrestler Yogeshwar Dutt will have to wait to know whether his bronze medal from the 2012 London Olympics is upgraded to silver till the time his sample is cleared by the World Anti-Doping Agency.
Reports emerged that the grappler's bronze would be upgraded to silver after second-place finisher of the London Games — late Besik Kudukhov of Russia — was stripped off his medal for failing a dope test.
An official confirmation is still awaited and a top Wrestling Federation of India official on Wednesday told PTI that even Yogeshwar's dope test from the 2012 Games has to be cleared before he could be handed the medal.
"Yogeshwar's tests are also being conducted and once his dope test comes out clean, then only he will be handed the silver medal," the official said on the condition of anonymity.
As per WADA's revised norms, samples taken for dope tests from international tournaments are now been stored in deep freeze up to 10 years in order to allow the use of advanced technology, available with the passage of time, to catch the dope cheats to ensure that "the clean athletes get justice even if it comes a bit late".
The IOC has been re-testing the samples collected at London as well as 2008 Beijing Olympics, besides other international tournaments, keeping in view of the new rules.
 As per Russian agency, flowrestling.org, the four-time world champion and two-time Olympic medallist Kudukhov, who had died in a car crash in 2013 in southern Russia, was found to have used a banned substance in a test conducted by the WADA.
17:03
The end of history in Indias strategic thinking:
 An ambitious and sustained enterprise by the United States, which began in the early nineties in the immediate downstream of the end of Cold War era and the disbandment of the former Soviet Union, to ridicule, rubbish and reject the doctrine of 'strategic autonomy' in the Indian foreign policy thinking has finally reached the 'home stretch', as the Americans would say.
Read more
17:02
Frankfurt airport terminal reopens after security scare:
 Authorities say Frankfurt airport is fully reopened after a portion of Terminal 1 was evacuated when a person entered a secure area without undergoing required searches.
Airport operator Fraport said in a Twitter message on Wednesday that the airport was returning to normal operations after a disruption that lasted about two hours.
All passengers were evacuated as a precaution and had to go through security controls again.
Fraport said there were some delays caused by the incident and advised passengers to check with their airlines on the status of their flights.
The dpa news agency reports police found no threats to security during their search of the terminal and have taken a woman into custody.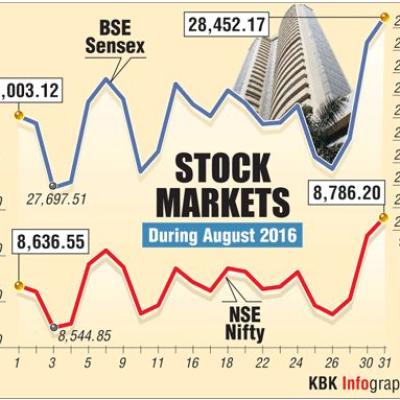 16:49  Market watch :   Sensex ends 109 points higher at 28,452, led by gains in banking shares while Nifty closes at 8780 ahead of GDP data.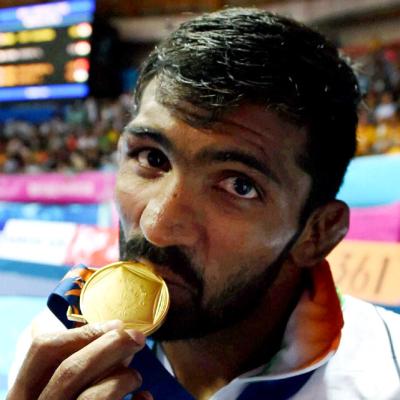 16:33  Being human: Yogeshwar Dutt wants late Russian wrestler's family to keep medal: Indian wrestler Yogeshwar Dutt is not keen to collect the upgraded silver medal from 2012 London Olympics on humanitarian grounds given that the original second place finisher's positive dope test came after his death.
"Besik Kudukhov shandaar pehelwaan the (Besik Kudukhov was a magnificent wrestler). Unke mirtyu ke baad dope test mein fail ho jana bahut dukht hai (His dope test returning positive after his death is very sad). Main khiladi ke roop mein main unka samaan karta hoon (As a wrestler, I respect him)," Yogeshwar wrote on his twitter handle."Agar ho sake toh yeh medal unhi ke paas rehne diya jaaye (If possible he must be allowed to keep the medal). Unke pariwar ke liye bhi samaan purna hoga (It will keep his family's honour intact). Mere liye manaviya samvedana sarvopari hai (For me humanity is above everything else)," he further wrote.
The four-time world champion and two-time Olympic medallist Kudukhov, who had died in a car crash in 2013 in southern Russia, failed a World Anti-Doping Agency dope test conducted on his sample from 2012 before the Rio Games.
As a result, Yogeshwar, who had bagged a bronze medal in men's 60kg freestyle category in London Games, joined Sushil Kumar as the other silver-medallist wrestler from the 2012 London Games.Yogeshwar, who had bowed out in the first round of men's 65kg freestyle at the recently concluded Rio Olympic Games, had lost to Kudukhov in the pre-quarterfinals at London.
But once the Russian advanced to the final, Yogeshwar got another chance in the repechage round and went on to win a bronze.
[Source:-Rediff]