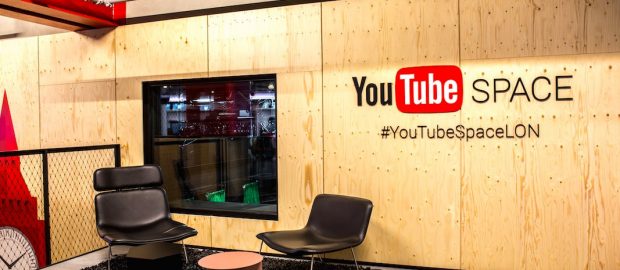 Google has launched a new space for YouTubers at its UK headquarters in London's King's Cross.
Space London, which opened on Tuesday, includes three soundproof studios, editing suites and a store for YouTubers to sell their merchandise. It also has a community area with a barista bar.
The 20,000 square foot YouTube Space, which can be accessed by members of the general public, will also play host to a range of workshops that are designed to help YouTubers boost their audiences.
While Space London can be accessed by anyone, visitors are required to have a certain number of subscribers on their YouTube channel if they wish to use the studios or attend certain workshops.
The new YouTube Space will replace Google's existing facility at the bottom of Tottenham Court Road, which will gradually be converted into Google office space.
Google has a total of nine YouTube Spaces worldwide. The largest is in Los Angeles, California, and the new London facility is the second largest. Others include Paris, Berlin, Tokyo, Mumbai, New York, and Sao Paulo.
[Source: Business Insider]