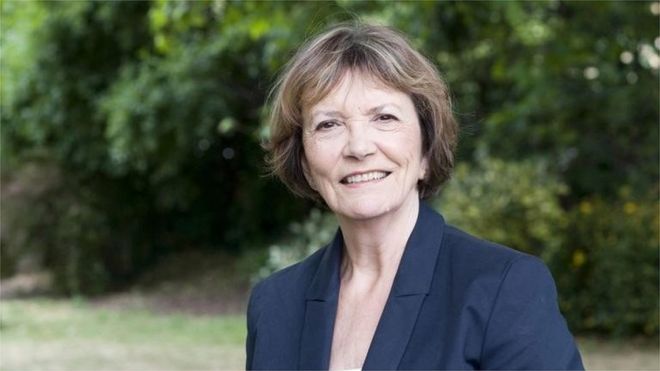 Labour peer Joan Bakewell says she is "deeply sorry" for causing "distress" by suggesting the rise of eating disorders among teenagers was a sign of "narcissism" in society.
She told The Sunday Times "no one has anorexia in societies where there is not enough food", and it was a sign of "the overindulgence of our society".
Campaigners criticised her comments, saying anorexia had complex causes.
The broadcaster, 82, later tweeted she was "full of regret".
She added: "I have spent 6 hours answering tweets. I did not expect the [Sunday Times] to quote my views on anorexia and am full of regret that my reported views have caused distress. I am deeply sorry.
"I am tired now and taking a break from Twitter. Goodnight everyone."
'Speculating loosely'
Earlier, asked by one Twitter user if she had been misquoted or misinterpreted by the newspaper article, she replied: "Misinterpreted: I am deeply sad that young people get anorexia and was speculating loosely about what might cause it."
Baroness Bakewell told the newspaper that anorexia was "one example of the way [young] people have become very self-regarding".
She said: "I am alarmed by anorexia among young people, which arises presumably because they are preoccupied with being beautiful and healthy and thin.
"No one has anorexia in societies where there is not enough food.
"They do not have anorexia in the camps in Syria. I think it's possible anorexia could be about narcissism.
[Source:- BBC News]