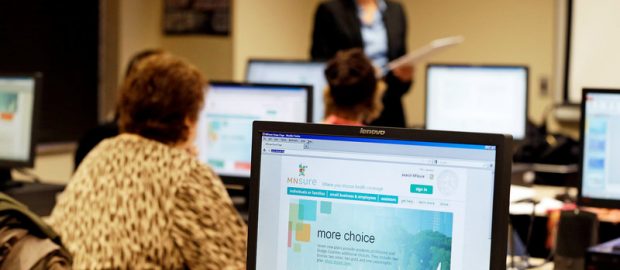 The cinema was a 20th century phenomenon, the place where millions flocked to laugh, weep and tremble – but now it's back.
Long before TV, local movie houses brought entertainment that ordinary ­people could afford to every high street.
They also offered newreel reports of wars, disasters and celebrities. And ­romance blossomed on many a back seat.
Competition from the likes of television, Netflix and Amazon Prime left cinemas in the doldrums.
But now they are reinventing themselves with new attractions like interactive movie nights and live streamed opera. Indie ­theatres are the new big thing.
And with the Hollywood phenomenon La La Land nominated for 14 Oscars, it's looking like a new golden age.
Independent cinemas account for almost a quarter of all screens. But many were on the verge of closing a few years ago.
Ben Luxford, of movie promotion and preservation charity the British Film Institute, told The Sunday People : "Independent cinemas are broadening what they offer and taking a more ­fundamental role in communities."
By 1914, 20 years after the first films were shown, Britain had 4,000 cinemas – many of them beautiful art deco structures.
Many of these disappeared after the First World War, to be replaced by ornate super-cinemas or picture palaces, offering extra facilities such as cafes and ballrooms.
At their peak between the wars, Britain had 4,700 cinemas, which sold more than 1.6 ­billion tickets a year.
But in the 1960s, the halcyon days ended in the face of television's popularity. By 1965 there were just 1,971 cinemas left.
In 1984 – the year of blockbusters The Terminator, Ghostbusters, A Nightmare on Elm Street, Beverly Hills Cop and Gremlins – only 54 million visits were made to cinemas, the lowest ever.
People now preferred to stay at home, renting films from their local video shop.
Only a decade ago there were 3,486 screens around Britain. Now there are 4,185 and their annual revenue has jumped from £762million to £1.24billion.
Part of the success story is due to ­multiplexes going upmarket, recreating the special experience they offered the youth of 1930s Britain.
Normal seats are being removed to make way for plush loungers and sofas, on which customers can sip wine or beer and order snacks from menus. The Everyman chain has installed bars and restaurants at its ­latest venue in Harrogate, North Yorks.
Multiplex chain Vue has plans to roll out "VIP" cinemas across the UK, which will include fully-reclining lazy-boy seats.
"It is a talking point and it has certainly been driving business," said Chief Executive Tim Richards.
When the Chinese-owned firm AMC bought the Odeon group earlier this year for £912million, it promised to invest in more premium seats for its customers.
"We know many people want to enjoy a full night out when visiting our cinemas," said Odeon spokesman Simon Soffe. "We opened our first luxury in-screen dining cinema in 2012 and it continues to have the highest occupancy."
It is not just the chains that are getting a makeover. Dozens of the country's ­original art deco cinemas are also being restored to their former glory.
Take the Hyde Park Picture House, a tiny cinema that opened in Leeds just after the outbreak of the First World War.
It is believed to be the only one in the world still lit by gas.
Now the council-owned and Grade II listed building has won a £2.4million ­heritage lottery grant to restore its historic features and open up its archives.
Its single-screen auditorium is still open every day, having seen off competition from out-of-town multiplexes.
Its records include decades of weather reports, kept daily until 1958, original ­programmes and posters, and newspaper ­announcements from 1914, buried in ­columns of war news.
In its early years the Hyde Park showed morale-boosting patriotic films, including An Englishman's Home, and newsreels from a war in which 6,000 local men were to take part. But the gas lights were turned down but kept on during screenings after reports of steamy carrying on by couples in the back rows.
When the Lumière brothers brought the first moving picture show to Britain in the late 19th century, audience members were so terrified by images of an approaching train they fled the theatre in Regent Street in the West End of London.
It was closed in 1980. But now the historic site that marked the birthplace of public cinema in this country 120 years ago is welcoming film fans again. The 187-seat grade II-listed cinema ­reopened in 2015. It is now owned by the University of Westminster after a ­£6.1million restoration backed by the Heritage Lottery Fund and the Quintin Hogg Trust.
And the future? When Lyndsey Holden, from Birmingham, was planning her ­wedding last year, she didn't choose a church or a register office.
Instead, she and husband-to-be James Burrows walked down the aisle of their local indie cinema, the Electric, flanked by half a dozen Star Wars stormtroopers and a 6ft 7in Chewbacca.
"Even the registrar did his reading in a Yoda voice, it was fab," she said.
That's the magic of cinema…
Crouch End, London
A group of actor mates founded the Arthouse in Crouch End, North London, converting a former Salvation Army hall.
Since it opened three years ago, the two-screen indie cinema has been a hugehit.
Highlights include Q&As with director Ken Loach and live streams of productions from the National Theatre,
the Royal Opera House and the Royal Shakespeare Company.
Manager Ian Roberts said: "In the early twentieth century, there were cinemas on every street corner.
"I want to go back to the golden days."
Harrogate, Yorks
The Everyman, a luxurious five-screen cinema in Harrogate, North Yorks, was launched last September on the site of a former Beales department store.
It was the town's first new picture house in 50 years and stars of Emmerdale and former England footballers turned out for the opening.
The cinema is part of a £10million restaurant and entertainment complex.Everyman is a chain with cinemas across London as well as in Leeds, Reigate and Oxted in Surrey, Bristol, Birmingham, Winchester and Chelmsford.
It was founded in 2000 by entreneur Daniel Broch.
Our picture shows, from left, Operations Manager Amanda Duffy, CEO Crispin Lilly and Harrogate manager Anna Francis-Coates.
St Albans, Herts
The Odessey is an Art-deco cinema left derelict for 19 years and reopened in 2014 after a community campaign to save it from demolition.
£1million was raised in three months by a consortium led by James Hannaway to buy the former Odeon cinema in St Albans, Herts.
He had already saved and restored The Rex in nearby Berkhampsted.
It reopned in 2004 following its closure in 1998.
The first cinema in St Albans, the Alpha Picture Palace, was opened by Arthur Melbourne-Cooper in 1908 but burned down 19 years later.
In 1931 The Capitol Cinema opened on the cleared site, seating 1,168 in the stalls and 452 in the balcony. It was the Odeon from 1945 until it was closed in August 1995.
The new cinema, right,takes its inspiration from the movie 2001: A Space Odyssey, directed by Stanley Kubrick, who lived in the city.
Blackpool, Lancs
New independent on the block, The Regent in Blackpool, has been getting younger bums on seats.
Richard Taylor bought the Grade II-listed former cinema and bingo hall for £100,000 and spent the same amount restoring it.
It opened in 1921, with 1,092 seats and a retractable roof, but has been used as a bingo hall since the 1960s. It reopened last summer and shows classic movies.
Richard said: "When I walked into the building, it had a right good feel to it.
"It is about nostalgia, not money. We put things on that make people happy.
"I've been surprised by how many young people come. Often, the film is older than the audience – even with the 80s films."
[Source:-Mirror]