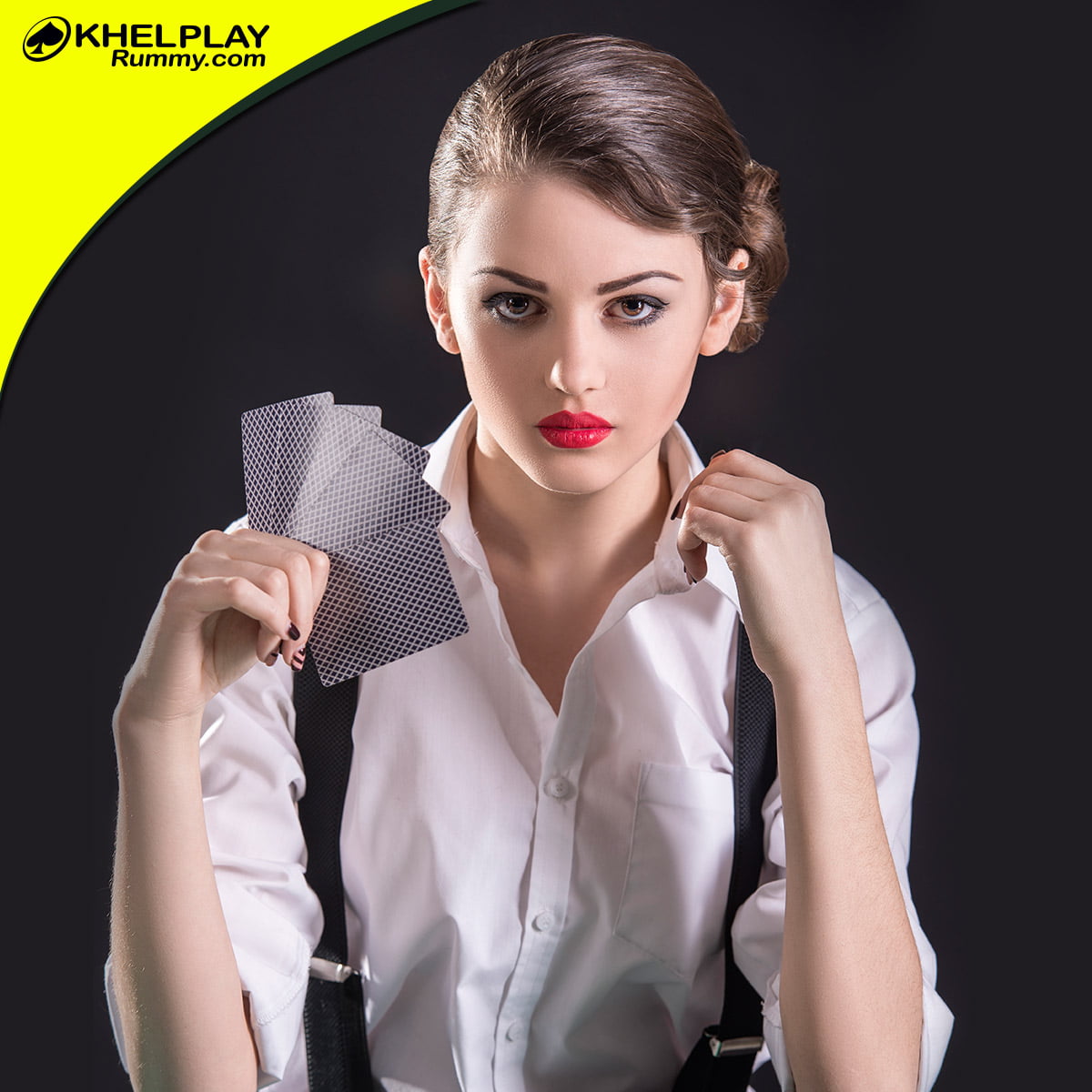 Rummy is one of the most popular card games in India that most people enjoy playing. In the past, there were large families and Indian rummy was one of the popular family entertainment options. Today, busy life barely gives enough opportunity for get-togethers. Yet, the card game still remains popular online and people enjoy taking part in tournaments and competitions on the internet.
Winning a rummy tournament online can be quite different from playing the same game offline. That is why we have shared some simple tips to help you win your favourite game on Khelplay Rummy app:
Try to Understand Online Gaming Terminology
One of the major differences that first time players experience between offline playing and online gaming is the terminology used. It would be wise to invest some time to get used to the rummy terminology online so that you do not get stuck in the game. Here we have listed out the common terms used:
First Drop: A player can analyse his hand before playing the first card and decide whether the hand is really worth playing. If he feels it is not worth playing, he can pass the game. This is termed as first drop in online rummy on Khelplay Rummy. Minimal points based on the variation being played are charged for first drop.
Second Drop: A player may also quit later in the game if the hand is not progressing as expected and it appears to be more lucrative to leave the game. If you quit online game during this stage, it is referred to as second drop. The points charge in this case are double the points charged in the first drop.
Life: Before the life is formed, if someone calls it rummy, your hand is counted as a full hand and you lose maximum points. The points charged vary based on the game variation being played. Life is different for each variation of the game. For a standard 13 cards rummy game, a combination of pure sequence and real sequence is termed as life.
Pulled-Out Joker: A card randomly pulled out from the deck is termed as a pulled-out joker. The value of this card is treated as a joker for all practical purposes. A pulled-out joker is usually pulled by the player before the dealer.
Dealer: Dealer is the person who distributes the cards in rummy card game.
Try to Understand the Differences in Online and Offline Gaming
When you are playing the rummy games online, initially you may notice a few differences. In offline rummy, while there is an etiquette to not take too much time to play the next move, no one can force you to lose a turn if you take much time. This is not the case with online gaming apps as they have a timer ticking. After the allocated time, the turn is naturally passed to the next player. There maybe other minor differences too which you will know only when you play a few games.
Read the Rules Properly for Online Rummy Tournaments
The rules for a rummy tournament could be different on various rummy playing platforms. That is why you need to go through the rules thoroughly before starting to play. You need to understand how points will be deducted, how winners will be decided and what are the best strategies.
Try to Understand the Risk and the Stakes
A rummy cash tournament will involve your money. That is why you need to understand what are the stakes first. This will help you get a clear picture of the risks involved and decide your gaming strategies accordingly.
Practice the Game Online Before Playing for a Tourney
Khelplay Rummy offers a choice between real chips and practice chips. You must select practice chips first and play the game online with these. It will help you get a good grasp on the rules. Once you understand how to use the gaming app well and think you can play the real game, participate in the actual tournament.
Get Some Tips from Past Tourney Winners
All gaming apps list out winners of the tournaments. You can chat with some of them to know what their gaming strategies are and how they have managed a win. This will provide you with some vital insights.
Know Where to Stop
Even when you win many games, you must know when to stop. Playing for fun and challenging your rummy gaming skills is okay. Yet, you need to make sure you are not drawn into the game so much that you forget your control.