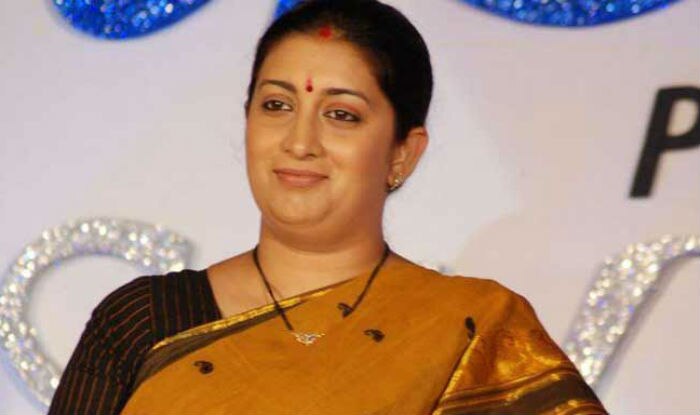 Emphasising on the need to ensure quality of teachers, HRD Minister Smriti Irani today said many people feel nothing is right in the education sector, but it is the responsibility of those holding a position to send a message that solutions are possible in specific time-frame. Launching a teacher's education portal for District Institutes of Education and Training (DIETs)–'Prashikshak', she said the field of education, which many look at with much expectation, is full of challenges. "When education is discussed in the country, an atmosphere lacking in enthusiasm prevails. Same words 'that nothing is right' are there on everyone's lips," she said.
Referring to state ministers and officials present at the event, Irani said, "The responsibility to send a message that solutions are possible in a specific time-frame lies on them and us." Irani said that while central grants for teacher education were being provided since 1987 but there was no national mechanism to determine their quality. She said that a report of National Council for Teacher Education (NCTE) had sought a mechanism in this regard, and 'Prashikshak' portal gives a benchmark for quality. "Quality (of teachers) has become a concern across the country. But what is that quality which is expected? Is it defined by how well your curriculum is devised? Is it defined by when was your last curriculum revised? When was it restructured to meet current needs? Is quality defined by how many people got placements? Such a monitoring mechanism was not available, which through 'Prashikshak' is now available," the HRD Minister said.
She said the portal will provide benchmarks and other vital data related to teachers, vacancies and education which will help the Centre as well as the states. Referring to Minister of State for HRD Upendra Kushwaha's remarks that often there are gaps between the ground reality and data, Irani said it is true and a result of inadequate monitoring. Irani said the newly-launched portal would initially contain data on DIETs but soon include other teachers training institutes in the country. She also said that her ministry had taken up surveys to check the availability of teachers in various areas. All teaching training institutes will also be geo-tagged by the end of this year, she said. Irani also suggested that feedback from parents and local people should be used to decide national awards for teachers. Secretary School Education and Literacy S C Khuntia in her speech said a high 38 per cent vacancies exist in teachers' education institutes.
[Source:- India]