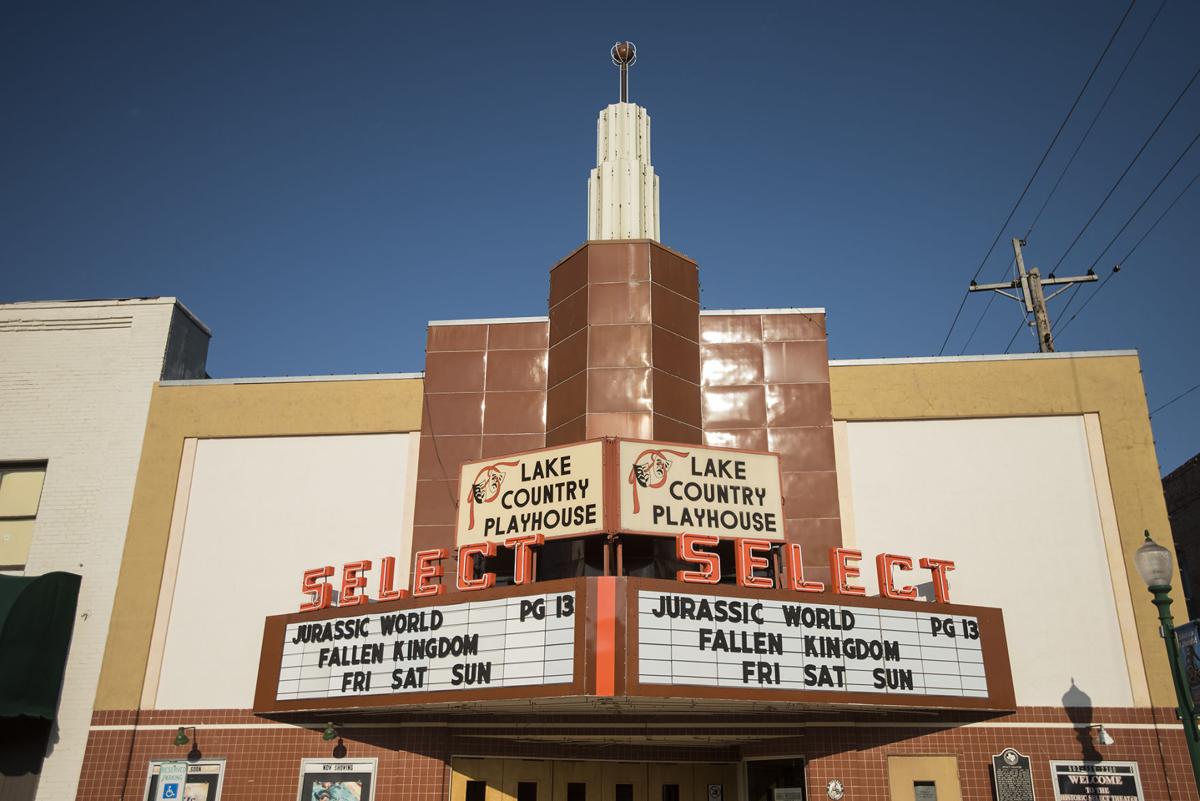 The 1930s was the boom decade of East Texas. On Oct. 3, 1930, the Daisy Bradford 3 oil well near Kilgore came in as a gusher and marked the discovery of the largest oilfield in the United States.
Oil wells were drilled as fast as possible and many landowners went from rags to riches. The region swam in black gold.
The discovery of oil triggered a building boom that coincided with the popularity of art deco design. As a result, some of the most impressive examples of art deco architecture remain in the region. A new book, "DFW Deco: Modernistic Architecture of North Texas" is drawing attention to these distinctive buildings.
Art deco is characterized by strong vertical lines and use of ornamentation. It was most popular from the 1920s through the 1940s. The book draws attention to dozens of art deco buildings in the region, including the old People's National Bank building on the square in downtown Tyler.
The 15-story skyscraper was built in 1932. Polished black granite frames the entry and large street-level windows. The building has marble and limestone in the lobby, decorative aluminum handrails and limestone and terrazzo floors.
This art deco showplace was designed to meet the growing financial and business needs created by the East Texas oil boom, notes a history of the building. People's National Bank was the anchor and offices of oil companies, geologists, attorneys, doctors, engineers and insurance companies occupied the upper floors.
The architect's original blueprints were used as a guideline for a recent multi-million restoration. Many of the original architectural features are preserved at Jack Ryan's Steak and Chophouse, which is on the second floor in space that originally housed the bank. The Art Deco features on view include round gold-leaf columns, marble wainscoting and large circular drop-down light fixtures.
Reliefs high on the walls depict abstract images of crops that in the 1930s were important to the area: roses, corn, tomatoes and pine trees.
"DFW Deco authors David Bush and Jim Parsons say they wrote the book to encourage residents to discover art deco treasures in their communities and join a growing effort to preserve them.
Glover-Crim Building, 140 E. Tyler St., Longview
Weaver Building, 208 N. Green, Longview
Crim Theater, 112 S. Kilgore, St., Kilgore
Tyler City Hall, 212 N. Bonner, Tyler
Henderson Municipal Building, 400 W. Main, Henderson
Kilgore College Administration Building, 1101 S. Henderson, Kilgore
Caldwell Auditorium, 301 S. College, Tyler
Arnold buildings, 100 block of North Jackson, Henderson
Crim Office Building, 111 N. Kilgore, Kilgore
Blackstone Building, 315 N. Broadway, Tyler
Select Theater, 114 N. Johnson, Mineola
Old U.S. Post Office, 402 E. Rusk St., Jacksonville
Gregg County Courthouse, 101 E. Methvin, Longview
Van Zandt County Courthouse, 121 E. Dallas, Canton
Masonic Temple, 436 N. Center, Longview
New London Cenotaph memorial, 700 S. Main, New London
["source=tylerpaper"]